IDRAC smtp error RAC0225 Or How to configure Integrated Dell Remote Access Controller (iDRAC) Email Alerts
Dell IDRAC smtp email can be a little tricky , do not why they didn't create one screen for all the setting regarding. when getting this error :
It can be one of those unexplained error. thought you want to check first firewall access to your smtp server !
You should also check if the smtp server support starttls as the IDRAC smtp mechanism always try to connect with encryption by default. The way to cancel it , on older version of IDRAC, is to cancel the authentication, which mean that your smtp security need to be base on IP or some other way.
On newer version of IDRAC (9 and above) you can disable it through SSH, connect to IDRAC and issue :
 racadm set idrac.RemoteHosts.ConnectionEncryption None
Another impotent setting is the static domain name (the sender domain name) and the email from which the alert will come (IDRAC name):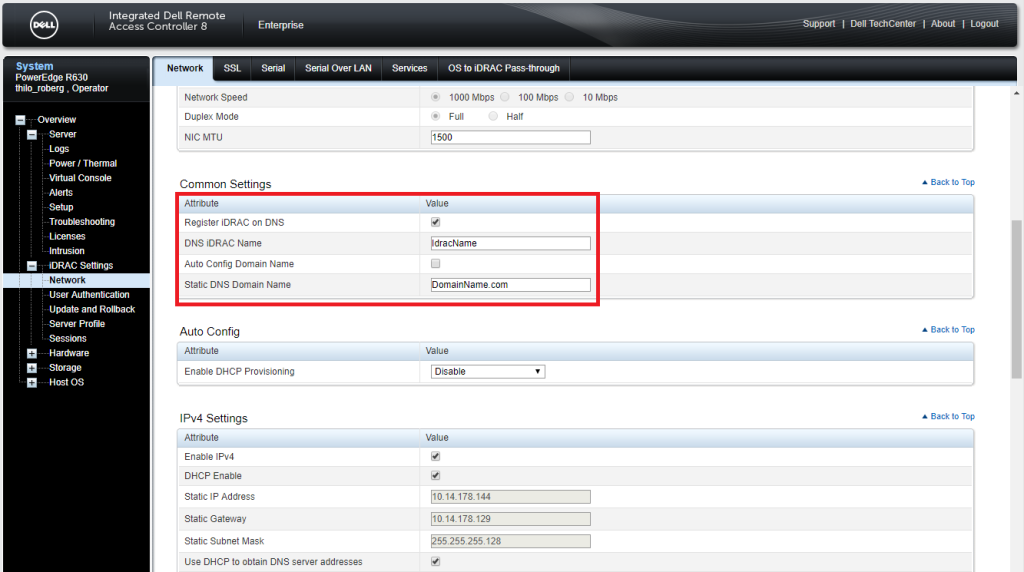 Now you can adjust the setting on the alert page and the email recipient for the alerts :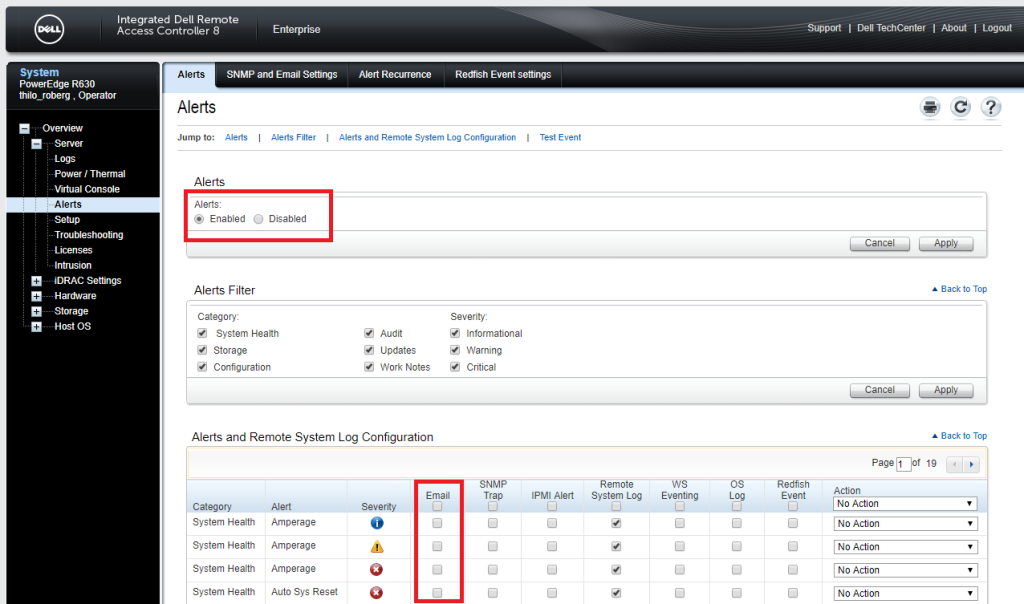 And the recipent :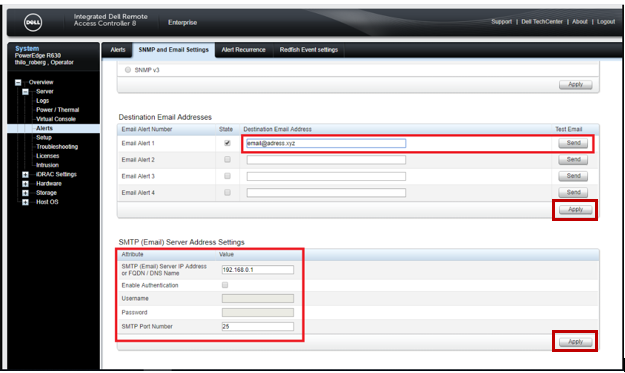 More information can be found here :
https://www.dell.com/support/kbdoc/en-il/000131098/dell-idrac-configuring-email-notifications-for-system-alerts-on-idrac7-8-and-idrac9