How To Get Let's Encrypt Certificate easily and renew automatically
The recent update of the web browsers block access to websites with a certificate error, and it could be with expired dates or in sufficient encryption level or any other reason. Let's Encrypt allow you to get security certificate of almost any kind up to 3 month . after that the certificate will expired .
I have found win-acme softwere is the most simple way to get certificate from Let's Encrypt and schedule a task to renew it automatically , all you have to do is download the free software from :
Download the .zip file from the download menu, unpack it to a location on your hard disk and run wacs.exe.
Alternatively install .NET Core, run dotnet tool install win-acme --global and then wacs.exe.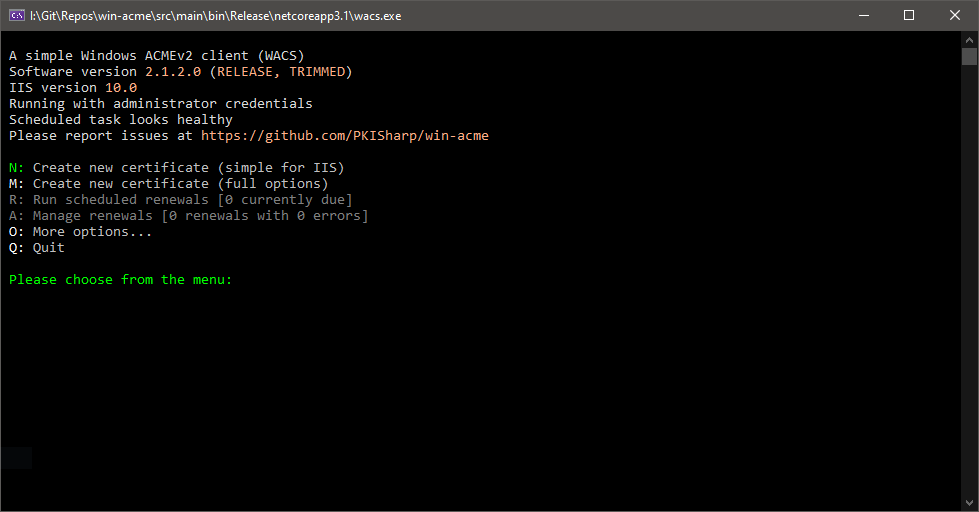 more manual and help can be found here:
https://www.win-acme.com/manual/getting-started
Now just create the certificate for your needs and that it ! now you will need to set it on you web application Microsoft IIS or apache or any application you need it for .