How To install Windows ROK on VMWARE
Some time when you setup VMware Virtual environment with Windows 2016/2012/2008 ROK Data Center you might get error about Hypervisor not ready for ROK installation,
This can happen because the VMware not presenting the ROK installation the true hardware which its running on. You canGet error like this :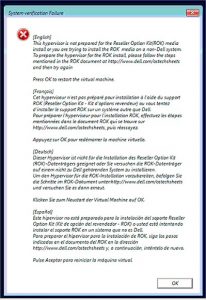 OR:

System verification Failure
 [English]
 This hypervisor is not prepared for the Reseller Option Kit(ROK) media install or you are trying to install the ROK media on a non-Dell system.
 To prepare the hypervisor for the ROK install, please follow the steps mentioned in the ROK document at http://www.dell.com/ostechsheets and then try again
Press OK to restart the virtual machine

The most simple solution I have found is to use WinSCP connecting to the Datastore and the folder which the VM is running on, Download the VMX file (vm configuration file)

and add at the last raw :

Smbios.reflecthost = "TRUE"
Save the file and upload it overwrite the existing vmx file, start the vm and the installation will continue !
More information at :
http://www.dell.com/support/article/il/en/ilbsdt1/sln306971/dell-poweredge-how-to-install-windows-server-standard-rok-on-a-virtual-machine?lang=en
you can also try through Vsphere web Client 6.5 ver :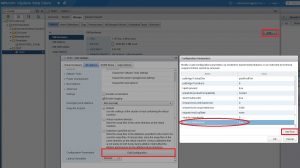 ---
Good Luck